Create a website or blog and earn money
Have you ever thought of creating a website or blog and earning money!
Today I will be discussing one of the best way to make money online for everyone who can give just 3 hours per day. If you are completely new to the internet marketing, blogging or search engine working, I will suggest you reading this article till the end. Remember, Making a website or a blog is not that much difficult than choosing, what you actually need. but the most difficult thing is to make a website which can make you earn from it.
In the following lines, I will be discussing on,
Difference between a blog and a website
What do you need, a website or blog?
Free website/blog vs Paid website/blog
Different good blogging platforms
What to know, to learn a successful website/blog
How can I help you?
A few months back, when I was starting this blog, I was not able to understand HTML, CSS or any other thing people say they needed to create a website. and today this website is nearly gaining, 0.2 million hits per month.
Wondering! you should not. Because lots of websites in India are gaining much more than it.
Starting with the Difference in website and a blog:
The blog is a platform to write something, express your views/opinions and sharing it with your friends and world. The blog is a part of website people generally use to notify about their services, achievements, and other content. Your blog can be used to write your articles, stories and poems but can not be used to sell your product.
A website is little bigger than a blog generally, but this is not always true. A website is often used to showcase your product services. giving services. You have to understand only a few things to understand the difference.
[one_half]
Blog 
Used to write articles, opinions, sharing words
Blogger, wordpress.com, and similar websites provide a blog (lots of other)
[/one_half]
[one_half_last]
Website
Used to sell products, showcasing services and projects
You can use WordPress.org, Magento, and Joomla to make website (lots of other)
[/one_half_last]
This is enough to understand. Why?
If you still do not understand the difference between blog and website, you can comment below.
What do you need to create – A website or blog
This is not the problem to understand but  what you want to do after making it. If you have understood the differences between the blog and website. You are able to understand what to select. A website without a content will look blank and will not give you anything back. Also, if you are planning to make a website, you should consider creating a blog in it. The blog where you will write about your company or something.
Free website vs Paid Website:
If you will search, how to make a free website you will get thousands of websites giving it like WIX and WEBSITE.COM and searching like how to make a free blog, will answer wordpress.com  on the first page, So what are the differences in paid website/blog and free ones?
generally, free websites are just the extension of primary websites. you have limited features, limited growth flexibility, and risk of your data. It is like, you have saved your data in someone's computer's folder. Website/blogs are nothing but just some web pages, folders, scripts and images inside them.
On the other side, paid accounts like HostGator, GoDaddy allows you to make paid websites/blogs with high flexibility. good data storage amount (infinite, sometimes (not actually)). Free blogs cannot hold high traffic, good looking codes, etc and cannot give high storage, fast speed, and other stuff but paid accounts can, up to some extent.
Blogging platforms of the 20XX world:
WordPress: The most popular blogging platform the WordPress, is 10 years old. It was started by Matt Mullenweg on 6th January 2016. 60% of all blogs and websites are running on this platform. This is in 3 versions in market

WordPress.com : A free blogging platform
WordPress.org : A free application software (Content management system) to run websites and blogs
WordPress VIP: a paid WordPress hosting

Tumblr: One of the favorite platforms of mine, Tumblr is very beautiful and highly sophisticated blogging platform founded in 2007 by David Karp, an American entrepreneur, and developer.
Blogger: Powered by Google, blogger is also a popular platform to run your free blogs. your blogs can be seen like XXX.blogspot.com when you will sign up for blogger, with your Google account.
Quora Blogs: Very fewer people are aware of this platform, but the quora – A question and answer platform also provide a blogging platform.
Weebly: This is also one of the most popular and a beautiful blogging platform. These people provide a nice appearance to your blog for free, and you can upgrade your account.
(Bonus: If you miss it/ There is no meaning to come here)
What to know before/along with running a website/blog to become successful in it?
A blog with good content in it is not worth if nobody is reading it. There are lots of websites and blogs on the internet you have to compete with. As this is a long discussion topic itself so I will not cover it here.
The most frequent way to come to the website is by Search Engine (Google), and you have to make your website able to it. The term associated with it is SEO, Search engine Optimization. You have to learn it. If you write the content people love to share or think useful to share on social media, The term associated is SMO, social media optimization. Also, you should be having a basic HTML/CSS language knowledge.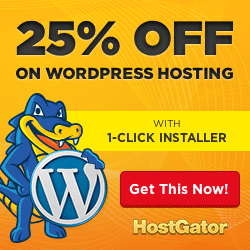 For having a great website you need to have great learning skills and consistency.
Do you know about network marketing:
you may find it useful: Network marketing opportunities
How can I help you
I built websites which are gaining 100k  visitors every month by giving 2 hours daily once and 1 hour these days. You should subscribe here to learn lots of things related to the internet for work, SEO, Create websites, Earn money from the website, how we can make the successful blog and much more along with. I am learning and I can let you learn too. write me to learn.